About the client:
Our client provides a cloud-based system that simplifies the private pay process for skilled nursing home billing. Their mission is to create a smooth connection between medical facilities and patients, making payment settlements a straightforward and hassle-free experience. By utilizing user-friendly interfaces and advanced technology, they aim to enhance the financial aspect of healthcare services, ensuring a convenient and efficient billing process for all parties involved.
Problem client faced:
Our client, offering payment processing services, faced a challenge as they lacked an all-in-one platform that could bring together all the stakeholders involved in the payment process under a single roof. They sought a comprehensive solution to unite payment participants, simplifying the payment ecosystem and enhancing collaboration and efficiency among all parties involved in payment transactions.
Our solution:
The system is specifically designed to eliminate micromanagement and instead optimize the billing process to its maximum potential. Through automation, it ensures a precise billing process, offering full visibility into every action taken. The system is remarkably flexible, powerful, and capable of efficiently handling the complexities associated with any skilled nursing facility. By leveraging this automated solution, billing becomes more efficient, freeing up resources and allowing staff to focus on higher-value tasks, and providing enhanced billing accuracy and control.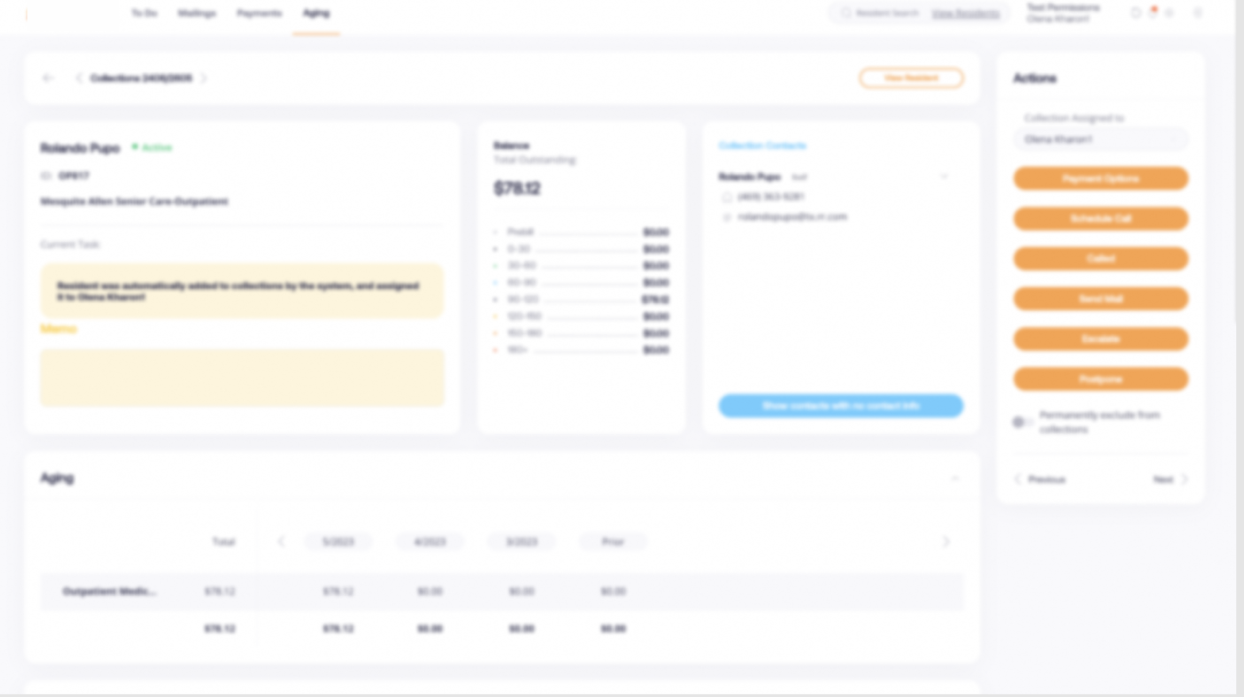 Key features:
Statements generation
The system automatically compiles data to generate monthly Private Pay statements. Users have the option to approve all statements or only those requiring corrections, with the system providing clear indications of such cases. Statements intended for room delivery will be emailed to the internal billing manager for printing and subsequent delivery, streamlining the process and ensuring efficient distribution of statements to the relevant recipients.
Mail tracking
Sending out mail can be a tedious task, but our software makes it effortless. With just a click of a button, the mail will be sent out, and you can easily track its delivery status. We also keep a record of the number of times a line item has been sent out, enabling us to generate your Medicare Bad Debt Report accurately and efficiently. Our software takes care of the entire process, saving you time and ensuring a seamless mailing experience.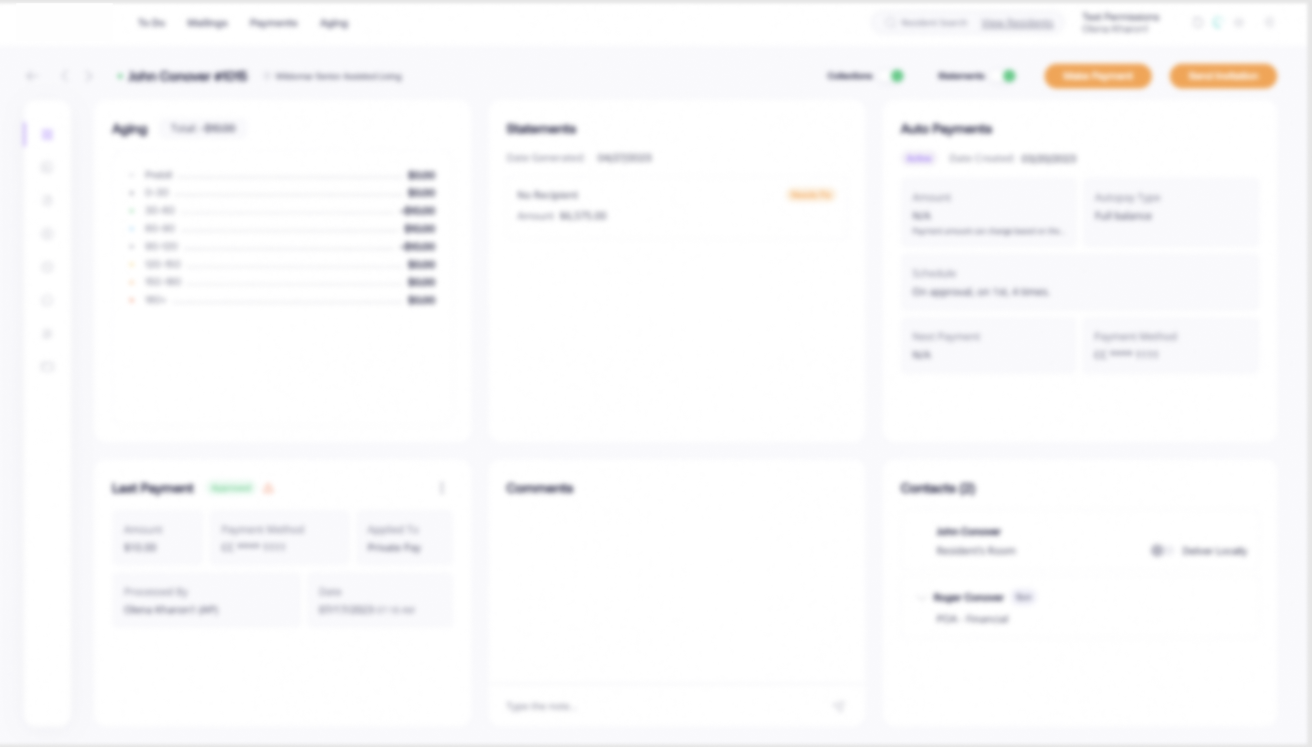 Payments processing
Our software handles all your payment processing needs effortlessly. You can securely use ACH accounts and Credit Cards stored as tokens in the system, enabling one-time payments or setting up recurring schedules for added convenience. Both nursing home users and residents can easily track the status of their payments. Additionally, receipts can be sent via mail, email, or text, based on the preferences and settings of each user or facility, providing flexibility and ease in managing payment transactions.
Collections management
Keeping track of residents in collections can be challenging, but our software makes it a breeze! With automated and manual options, residents can be seamlessly added to collections based on your specified parameters. You have complete access to the full history of all communications, system and user actions per resident, ensuring transparency and accountability. From the resident's collections page, you can effortlessly perform actions like sending texts, mail, and emails, streamlining the collections process, and simplifying your workflow.
Technologies: