About the client:
Our client is a US-based company specializing in rendering support services to attorneys in different legal matters, such as case documenting, evidence collection, and its presentation in court, etc. They are deeply involved in the judicial system and know it well from the inside, so they are perfectly aware of the needs of legal representatives. Our client's extensive experience of participation in the judicial proceedings allowed them to come up with the best solution to simplify the attorney's everyday routine.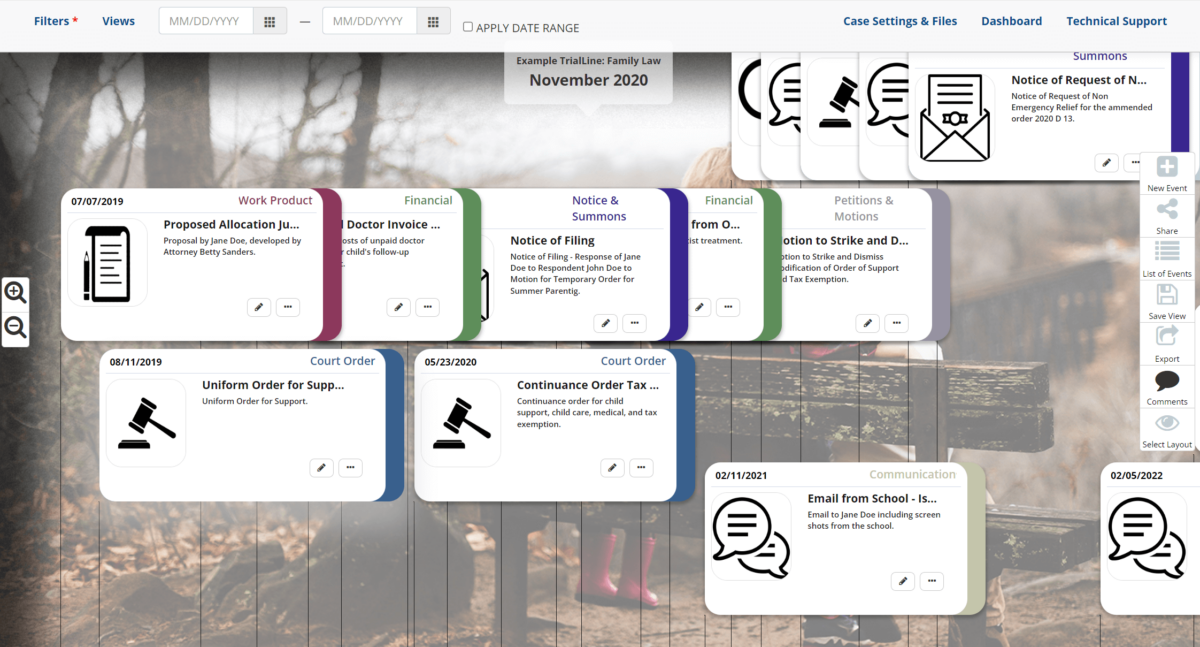 Problem client faced:
Being a part of a legal team representing customers' interests in court, our Client took an active part in all the processes of legal case management. However, they lacked a uniform system to keep track of all the events, documents, and meetings in the case. They needed software that would enable seamless collaboration of the attorney, the customer, and the court showing the history of all their interactions in a visual and clear way.
Our solution:
Our team designed a cloud-based mediation, trial presentation, and storytelling legal timeline software. It can create customized legal timelines that clearly and convincingly communicate the important details of the case, and display them in easy-to-understand, event-by-event detail. Users can attach supporting documents directly to each event on the timeline, all file types are supported and easy to upload. The application enables organizing and sharing of case events and related documents with staff, experts, juries, opposing counsel, and other attorneys.
This was one of our first and very successful projects which brought stable profit to our Client and which we maintained for a lot of years until recently it has been bought by another company.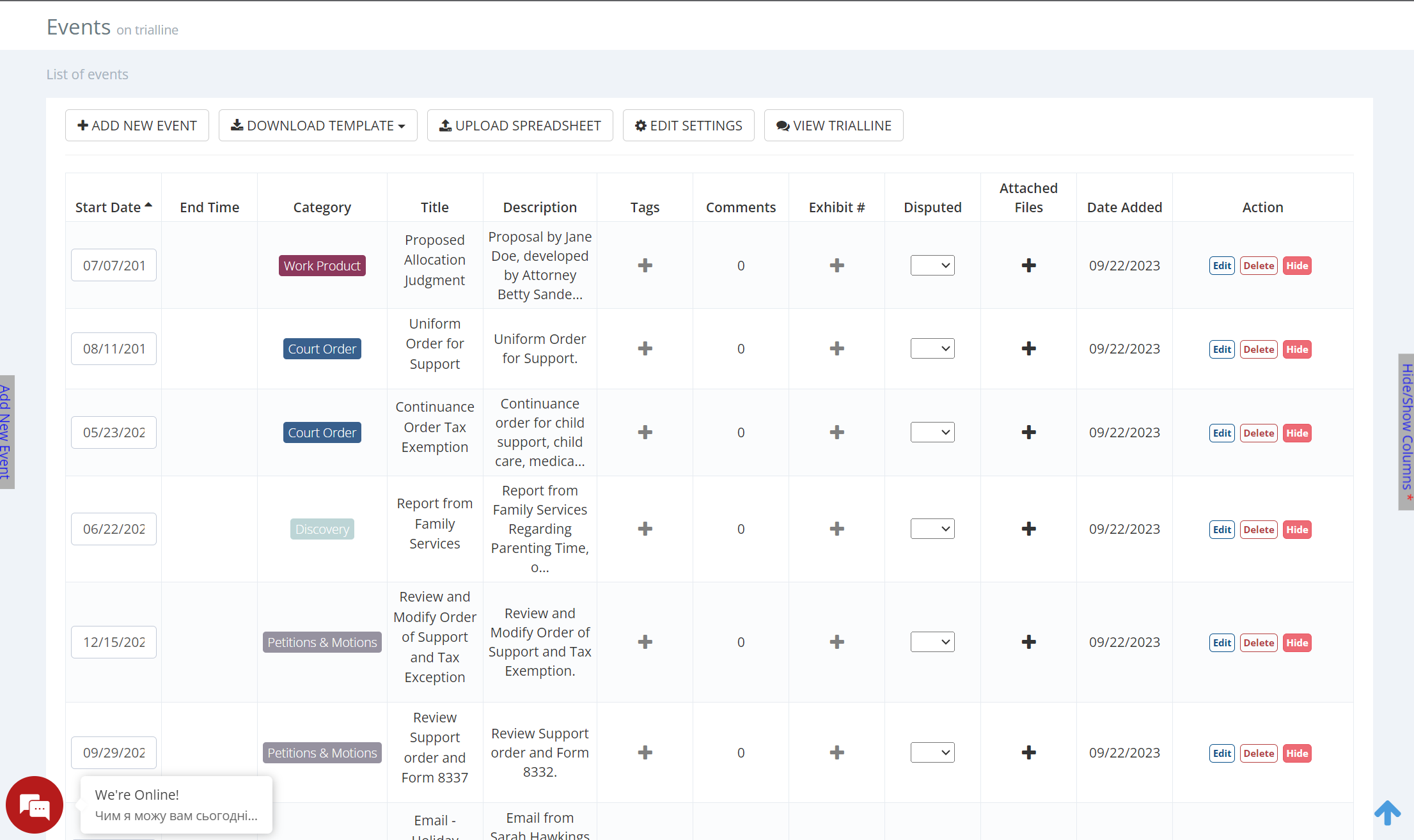 Key features:
EASILY ORGANIZE CASE FACTS & DOCUMENTS
See your case in clear Event by Event detail. Create text summaries, thorough explanations, or theoretical notes. Attach all of an Event's relevant documents for easy review and sharing. Create custom categories for custom Event organization. Create multiple views to share your TrialLine with different stakeholders, clients, and partners.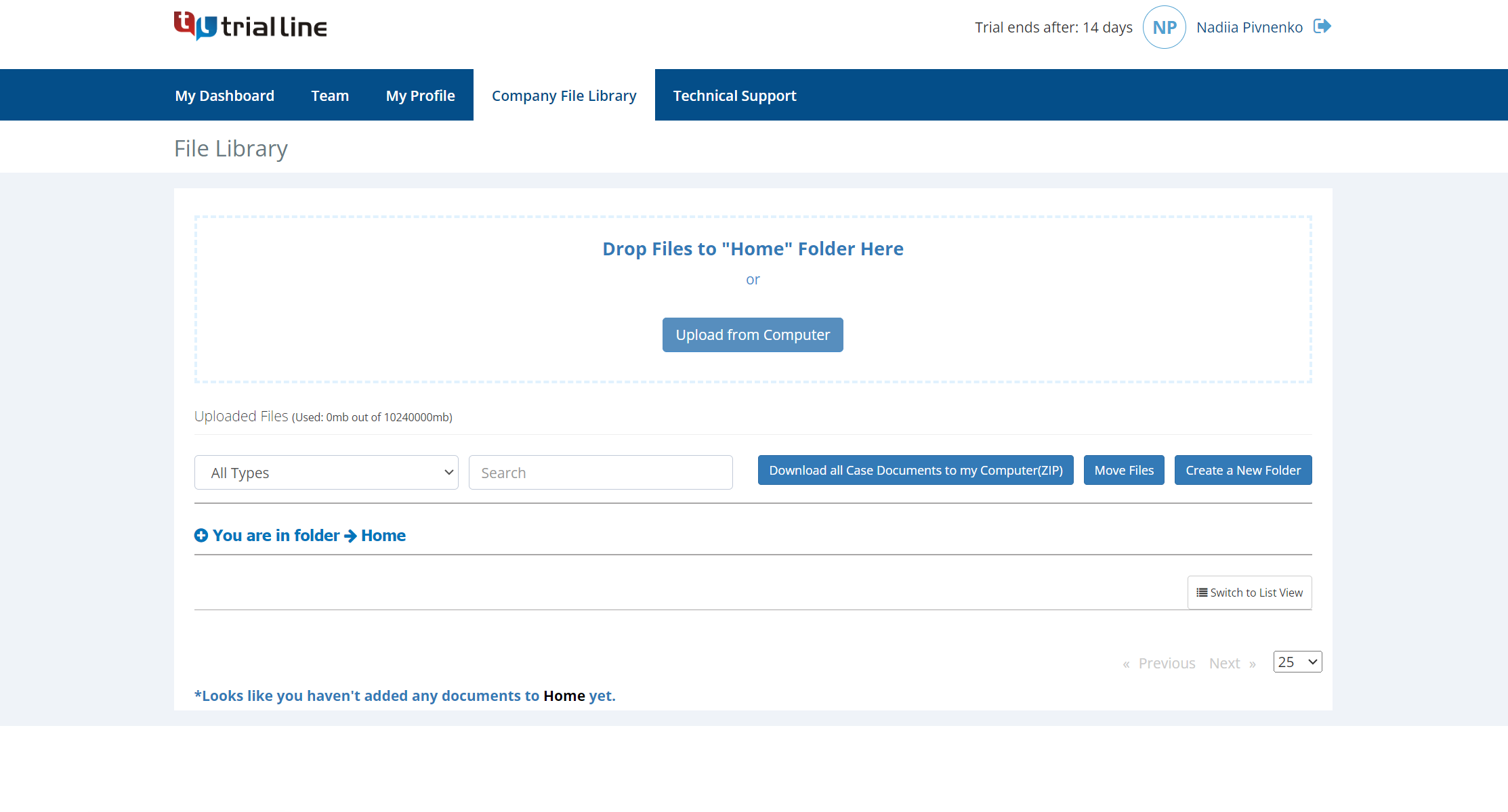 EDIT & SHARE YOUR TRIALLINE ON ANY DEVICE
TrialLine is cloud-based which means you can edit and share your TrialLine from any device from anywhere. Collaborate with experts, lawyers, and law firm staff from the office or on the road. Requires internet connection.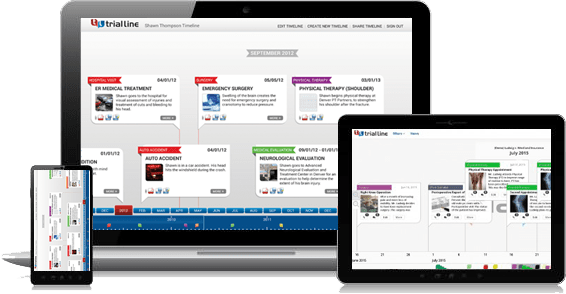 EXPORT MEDICAL RECORD SUMMARIES IN SECONDS
All of your TrialLine events can be organized by specific category and exported as clean chronologies. Need a Medical Record Summary? Simply export it from TrialLine. Need a history of pre-existing conditions? Simply export it from TrialLine. TrialLine saves your law firm time and money!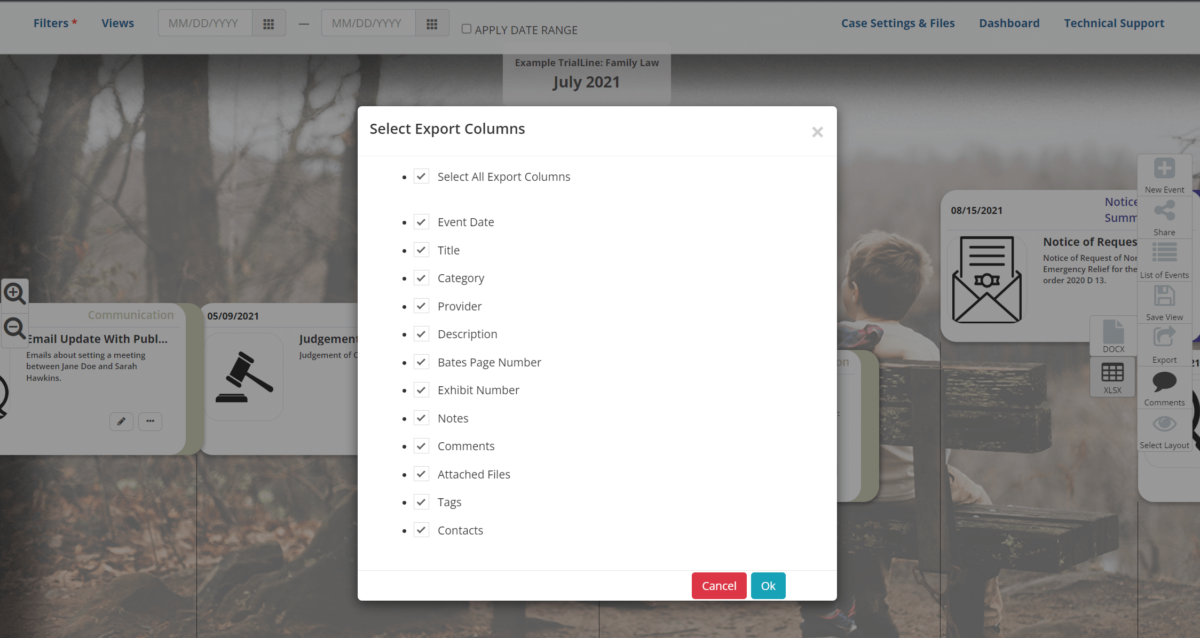 Additional features:
Create Powerful Slide Shows
Customizable Color Palettes and Images
Set-up Teams and Collaborate
Leave Comments and Notes for Other Team Members
Create Multiple Views with Filtered Categories
Share Online with Mediators & Court
Use in Trial w/Tablet
Mobile Ready
HIPAA Compliant Security
Case by Case Invoicing
Realtime Technical Support
Technologies: