About the client:
Our Client is a well-established insurance company that has helped families and businesses all throughout the United States to protect what matters most to them, at every stage of their lives. They provide services in different spheres, from real estate and wholesale to healthcare and trucking. As a business, they have earned the reputation for being one of the best, not only because of the fact that the prices are good and the insurance is customizable to fit client needs, but because they give their customers true peace of mind that their insurance will be there when they need it.
Problem client faced:
Our Client takes pride in its extensive customer base and, to deliver exceptional services requires a substantial workforce with advanced expertise. To monitor sales department progress in real-time and further motivate their team, they sought an organized presentation of company-wide and individual team member sales data, aiming to provide a comprehensive and well-structured overview of their sales performance.
Our solution:
We designed a dashboard visualizing summarized statistical information using integration with the sales department software. It included a system of goals for the company in general and every individual associate within the sales team. This encouraged fair competition among the personnel and motivated them to increase their productivity. As a result, the Client saw a substantial increase in their profit.
Key features:
Integration with third-party sales department software
This functionality allows for the real-time synchronization of sales data and information between the dashboard and external sales software systems. This integration streamlines data flow, enhances accuracy, and eliminates the need for manual data entry, ensuring that displayed information remains up-to-date.
Calculating and displaying goals progress on the fly
As data is updated or inputted, the system instantly computes and visually displays the progress toward set goals. This dynamic representation allows users to immediately assess how close they are to meeting their objectives, fostering a responsive and proactive approach to goal management. This ensures that users have up-to-the-minute insights, facilitating timely adjustments and informed decision-making to stay on track toward their targets.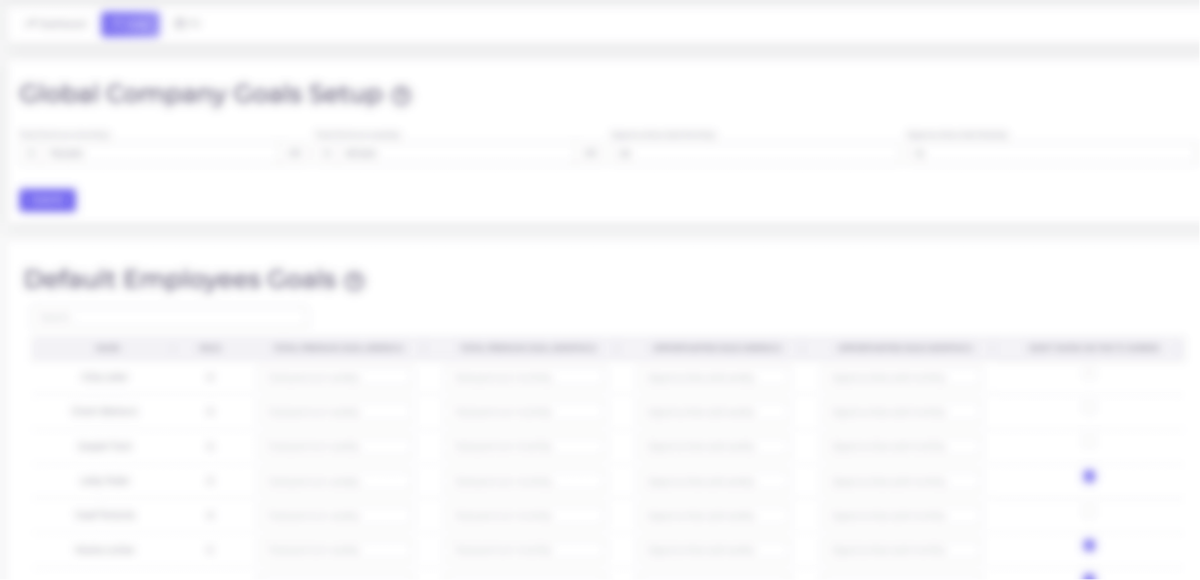 Goals system
The goals system enables to define and track objectives effectively. The company sets specific targets regarding their sales and the system provides a clear interface for monitoring, and analyzing progress towards these goals. It also offers visualization tools such as charts and graphs to provide insights into goal attainment.
TV view
This feature presents a dynamic and visually engaging display optimized for larger screens such as televisions. This view offers a comprehensive overview of performance indicators, and important data points relevant to our Client. It's designed to provide an at-a-glance understanding of critical information, making it ideal for team collaboration, presentations, and monitoring purposes.
Technologies: