Project duration: February 2018 – September 2020
About the Сlient:
The Сlient's main focus is to offer efficient document management systems specifically customized to the distinct requirements of different educational institutions. Their core activity revolves around delivering tailored solutions that improve document handling for each individual customer, optimizing their administrative processes, and enhancing overall efficiency. The most rewarding aspect of our collaboration was the ability to receive instant user feedback, enabling us to design and implement only the necessary and approved functionality.
Problem client faced:
The client's customers encountered a significant challenge due to the absence of a suitable software solution for organizing educational documents. This led to inefficiencies in managing and accessing crucial records, resulting in time-consuming manual processes and potential data disorganization. Moreover, they had difficulties managing financial data, tracking transactions, generating reports, and ensuring accuracy and compliance in financial operations. The lack of an effective financial information processing system led to potential errors, delays, and complexities in financial management.
Our solution:
The Devurai team demonstrated dedication in designing a comprehensive system that ensures a seamless student workflow within educational institutions. From admission processes to handling the final billing and generating reports, our commitment to creating an efficient and integrated solution is evident throughout the entire student journey. This was achieved by development of fully digitized forms and applications specifically targeted at the educational industry.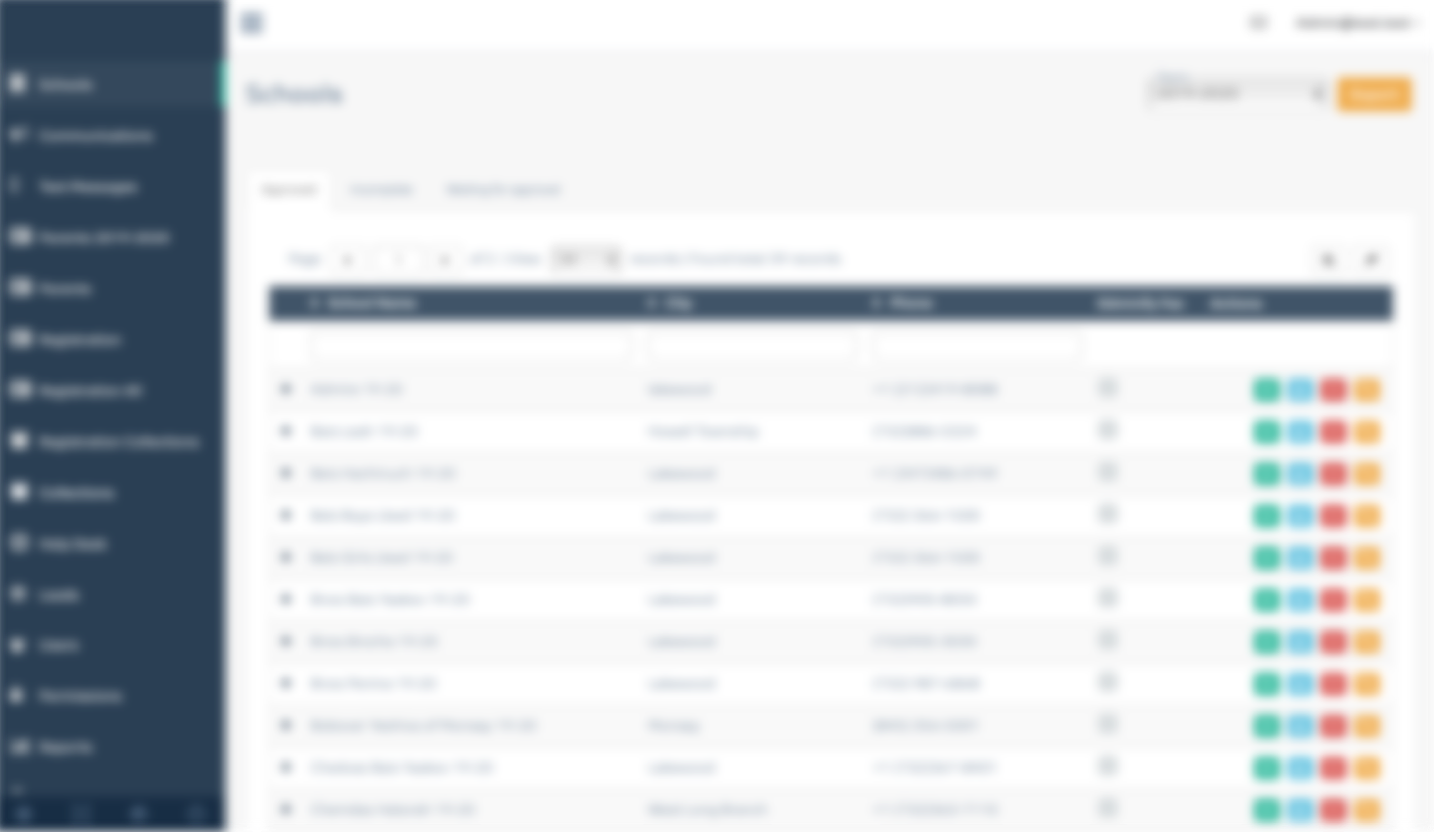 Key features:
Documents archive management
Consider having all the standard documents for each student attending the school, plus around 10 additional documents collected yearly. Now, envision managing this extensive paperwork for 100-1000 students, including class changes, new admissions, departures, and handling documents shared among siblings. It can be an overwhelming challenge. However, our team successfully gathered and organized all this information in a centralized system, making the process much more manageable and efficient.
Fees and payments management
In addition to managing multiple forms and student records, our team tackled the complexities of various fees and discounts applicable to different student categories. We developed a sophisticated algorithm to process all financial operations efficiently. Furthermore, we designed user-friendly payment forms that provide parents with a transparent view of their payments, enabling them to manage and process transactions with ease. Our comprehensive financial solution ensures smooth and hassle-free financial management for both the institution and parents alike.
Overall school life management
The culmination of our development efforts resulted in the creation of a unifying application that integrates all aspects of project planning, parent records, documents, payments, reports, and more. This all-in-one solution harmonizes administrative tasks, enhances communication, and ensures seamless operations for educational institutions. From start to finish, our application simplifies school management, providing a centralized platform for efficient and effective operations.
Technologies: