Project duration: May 2022 – Ongoing
About the client:
Our client voiced their frustrations and challenges with existing solutions that cleared ways for managing their company day to day operations. We took it upon ourselves to develop a retail program that would not only revolutionize their operations, but even just make those simpler. It was vital for them to believe that technology should empower businesses rather than hinder them.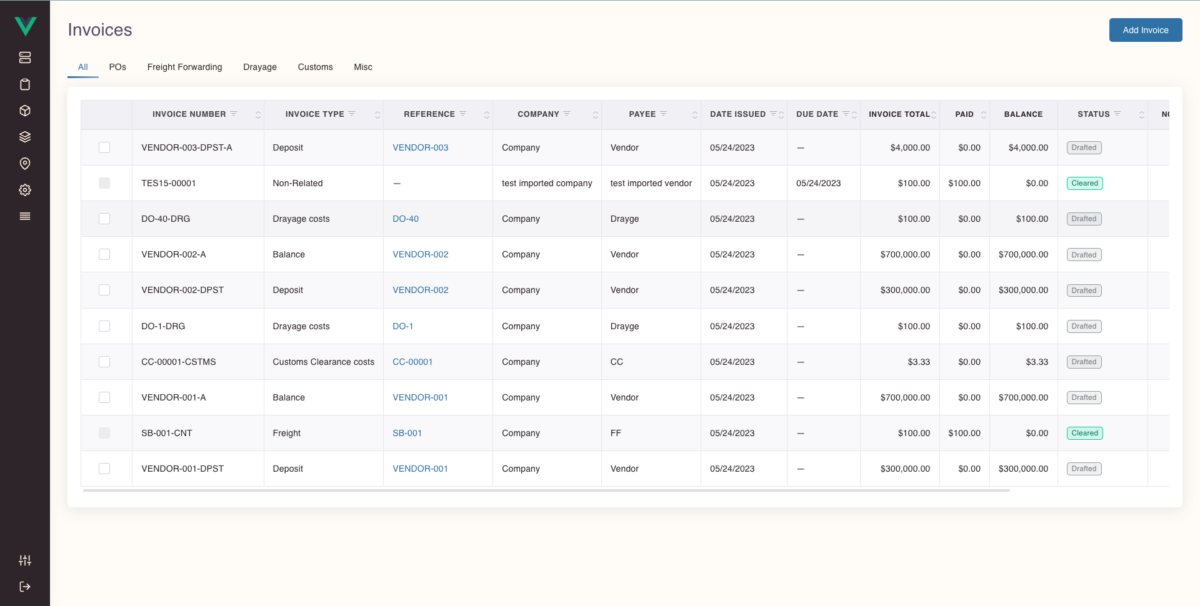 Problem client faced:
The client shared their concerns regarding the need for more user-friendly software to run their business. The software they were used to was overwhelmed with features and non-intuitive flows.
Besides that, one of the main issues they had is that features were way too generic and just didn't give them enough vision of details that were crucial for them.

Our solution:
Our software is the ultimate solution for businesses seeking to navigate the intricate landscape of item delivery management seamlessly. One of the key highlights is its ability to oversee the entire item delivery lifecycle. It empowers users by encompassing all essential steps, beginning with creating a purchase order, followed by the efficient and timely shipment of items, and concluding with the seamless reception and organization of goods within the warehouse. By integrating all these crucial stages into a unified platform, our software eliminates the need for disjointed systems or manual intervention, thereby minimizing the risk of errors and enhancing overall operational efficiency.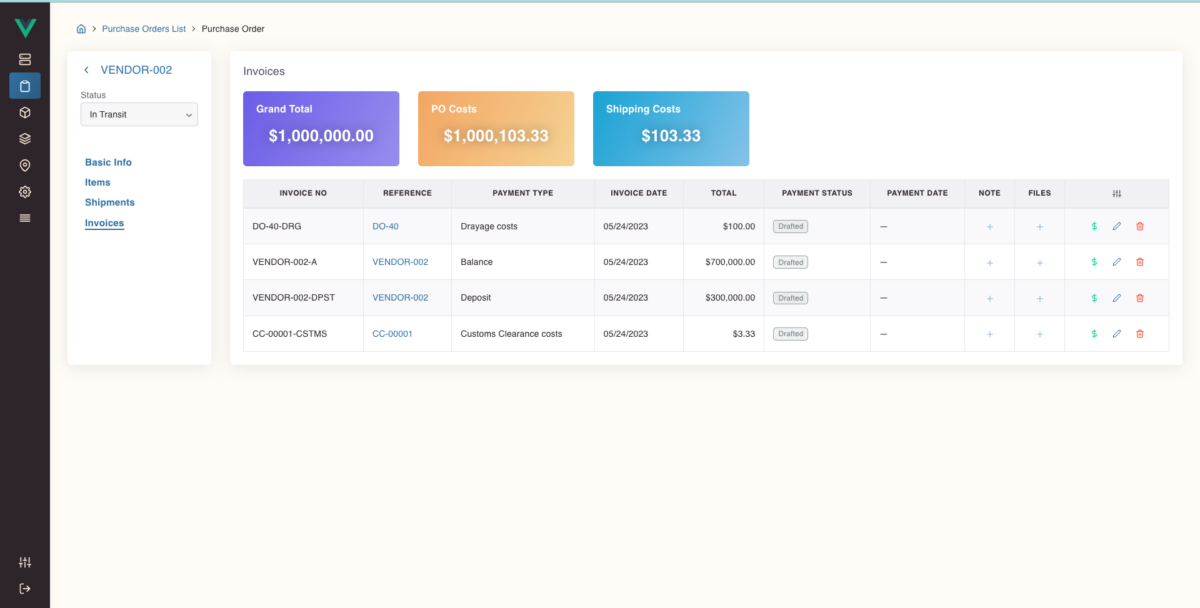 Key features:
Managing items delivery process
This is an online application designed to cater to the diverse needs of businesses. It offers an all-encompassing solution for managing complex transactions, generating detailed reports and invoices, and effectively overseeing inventory. Users can easily create and monitor orders, securely process payments, generate professional invoices and receipts, and keep a vigilant eye on inventory levels and associated costs.

Complex calculation
We aimed to seamlessly handle the most intricate calculations related to product delivery costs. Our robust platform empowers users to effortlessly input many parameters, allowing for a highly accurate estimate at every crucial stage of the product delivery lifecycle.

Export and Import
With the export and import functionality, our client can can effortlessly export your product data as a CSV file, enabling you to conveniently access and modify the information using any popular spreadsheet software. By leveraging this flexible export option, you have the freedom to manipulate your product details, such as pricing, descriptions, and inventory levels, with ease and efficiency.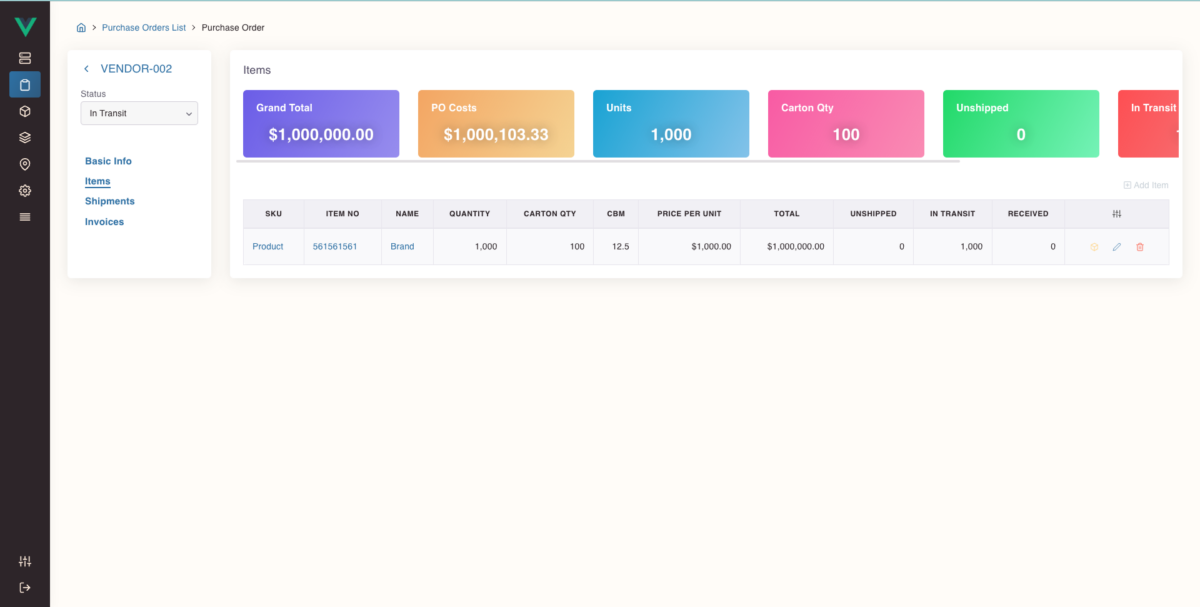 Balances Management
We developed a comprehensive system for managing balances and credits with the services providers. Our system also incorporated payment terms, allowing distributors to make payments based on agreed-upon terms. It gave the clear vision for our client for everything which is due, or required to be cleared soon.

Payments management
Our comprehensive solution included the implementation of an advanced payments logic which gave a full freedom an assigning and cancelling payments, so they can fully follow the most common and let me even say "core" flows for any B2B financial relationships
Technologies: