Project duration: June 2022 – September 2022
About the client:
Our client is among the leaders in the sphere of financial services and payments in the USA. Namely, the company is a payment gateway that provides money transfers, merchant accounts, transactions, and online payment processing services. The virtual terminal allows merchants to process payments as well as complete a number of transaction-related activities such as setting recurring payments, invoicing customers and more.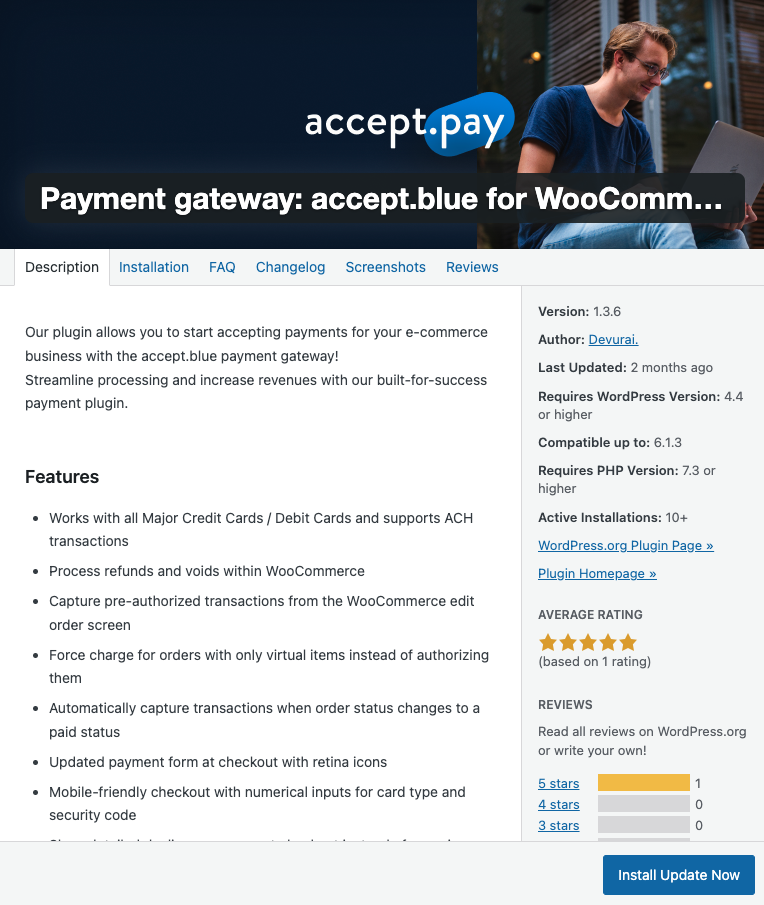 Problem client faced:
The client was facing a significant gap in their service offerings due to the absence of an official plugin for the accept.blue payment gateway on the WordPress.org site. This situation was causing considerable inconvenience for existing customers who were already using this payment gateway and were unable to integrate it seamlessly with their WordPress sites. Additionally, the client was missing out on potential opportunities to expand their customer base within the substantial number of businesses utilizing WordPress for their online operations.
Our solution:
Our plugin facilitates seamless integration of the accept.blue payment gateway into WordPress sites, catering to the needs of current users of the gateway. Furthermore, this development opens up new avenues for the client, allowing them to reach out and offer their payment gateway services to a broader audience: those businesses which employ WordPress as a platform for their online presence.
By successfully developing and implementing this plugin, we have enhanced our client's service capabilities, improved the user experience for their existing customers, and paved the way for future customer base expansion. The project not only addressed the immediate problem at hand but also set the stage for ongoing growth and success in a competitive digital marketplace.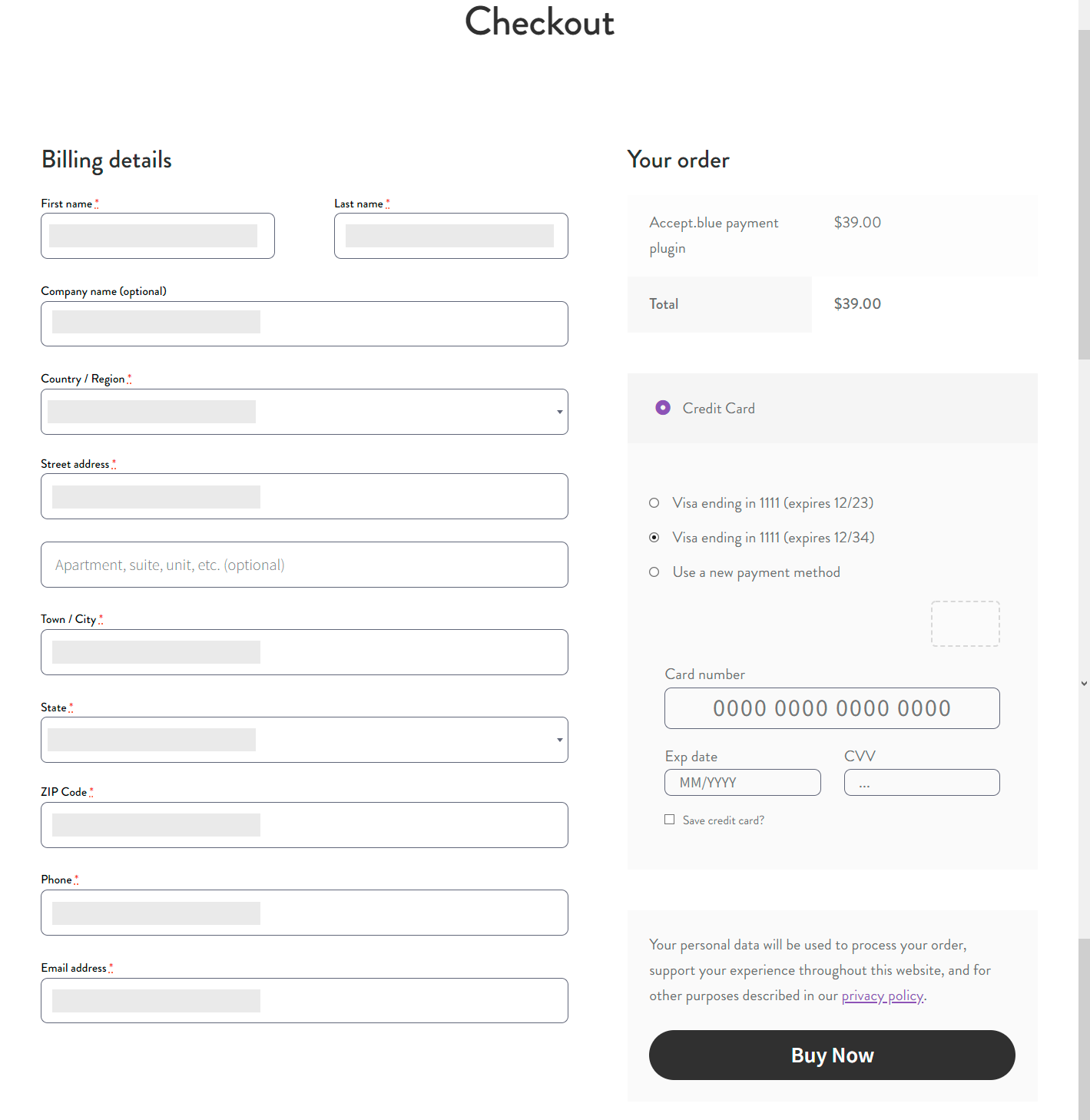 Key features:
Works with all Major Credit Cards / Debit Cards and supports ACH transactions
Process refunds and voids within WooCommerce
Capture pre-authorized transactions from the WooCommerce edit order screen
Force charge for orders with only virtual items instead of authorizing them
Automatically capture transactions when order status changes to a paid status
Updated payment form at checkout with retina icons
Mobile-friendly checkout with numerical inputs for card type and security code
Show detailed decline messages at checkout instead of generic errors
Customers never leave your site during a zero-friction checkout experience
WooCommerce Subscription supported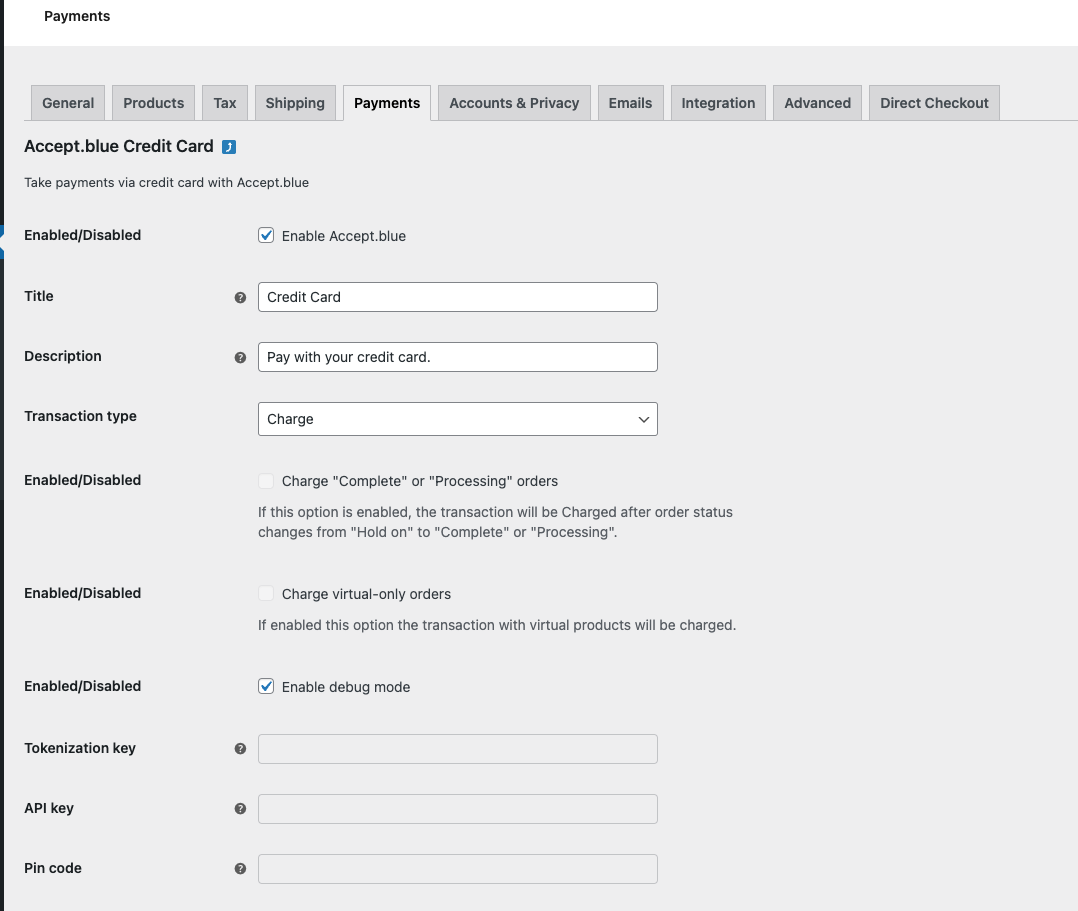 Technologies: